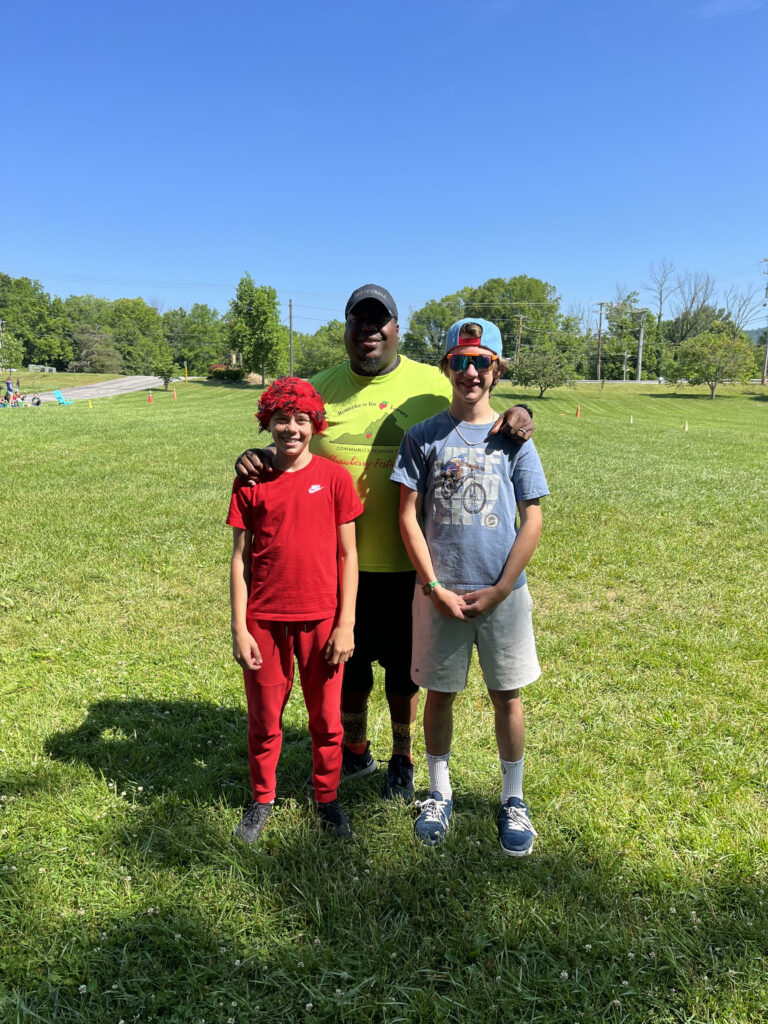 Current Openings
If you are interested in submitting your resume for a future teaching position, please email a cover letter, resume and the contact information for two references to Executive Director Linda Roth at lindar@communityschool.net.
The Community School in Roanoke, Virginia seeks an innovative, transformational leader to serve as the next executive director beginning on or before July 1, 2024. We invite applications from candidates committed to education of the whole child, hands-on experiential-based learning, diversity, equity, and inclusive excellence, collaborative leadership, and creative pedagogy.
MISSION
Community School is a small, secular, independent school serving students ages three through fourteen. We value the whole child and seek to develop each student's individual gifts. We encourage self-reliance, critical thinking, and creativity. We respect the social, emotional, physical and intellectual needs of each child. We strive to nurture brave, good and curious citizens who contribute responsibly to their local and global communities.
OVERVIEW
Nestled in the Blue Ridge mountains north of Roanoke, Community School was founded over fifty years ago by parents and educators intent on bringing progressive education to Southwest Virginia. Among them were professors and their spouses from Hollins University and prominent members of Roanoke's  Jewish community, steeped in the ideas of John Dewey and the traditions of Friends schools. From the outset, Community School was committed as it is now to nongraded, narrative evaluation; racial, ethnic and religious diversity; small classes; artistic immersion; the value of play; and cross-curricular inquiry and experiential learning. For over five decades, Community School has resided on seven acres, providing students with ample access to the outdoors, including direct access to Carvin Creek and Hollins University. Beginning this year, Community School is undergoing its largest campus transformation in decades, the addition of a new and purpose-built classroom building to replace the long-serving estate house where generations of children learned.
REQUIRED QUALIFICATIONS
BA in education or a related field
Minimum of ten years of educational experience, including multiple years at the K-8 level
PREFERRED QUALIFICATIONS
Masters degree or significant years of experience in education or a related field
Experience teaching or working at an independent school
Administrative or leadership experience in an educational or related setting
JOB DUTIES AND RESPONSIBILITIES
Promote and articulate the mission of the school
Foster a relationship with students
Supervise all faculty and staff
Oversee all hiring and personnel issues
Develop, manage, and oversee Annual budget
Establish a nurturing and educationally appropriate environment for all students
Develop and maintain a collaborative relationship with the Board of Directors
Support and assist families
Lead community outreach initiatives
Develop, articulate and champion a Vision for the school's future
TO APPLY
Please email relevant materials, including a resume/CV, a Cover Letter, and a Statement of Educational Philosophy no later than January 15th, 2024 to Co-chair of the Hiring Committee, Jay O'Keeffe, at jokeeffe@michiehamlett.com.