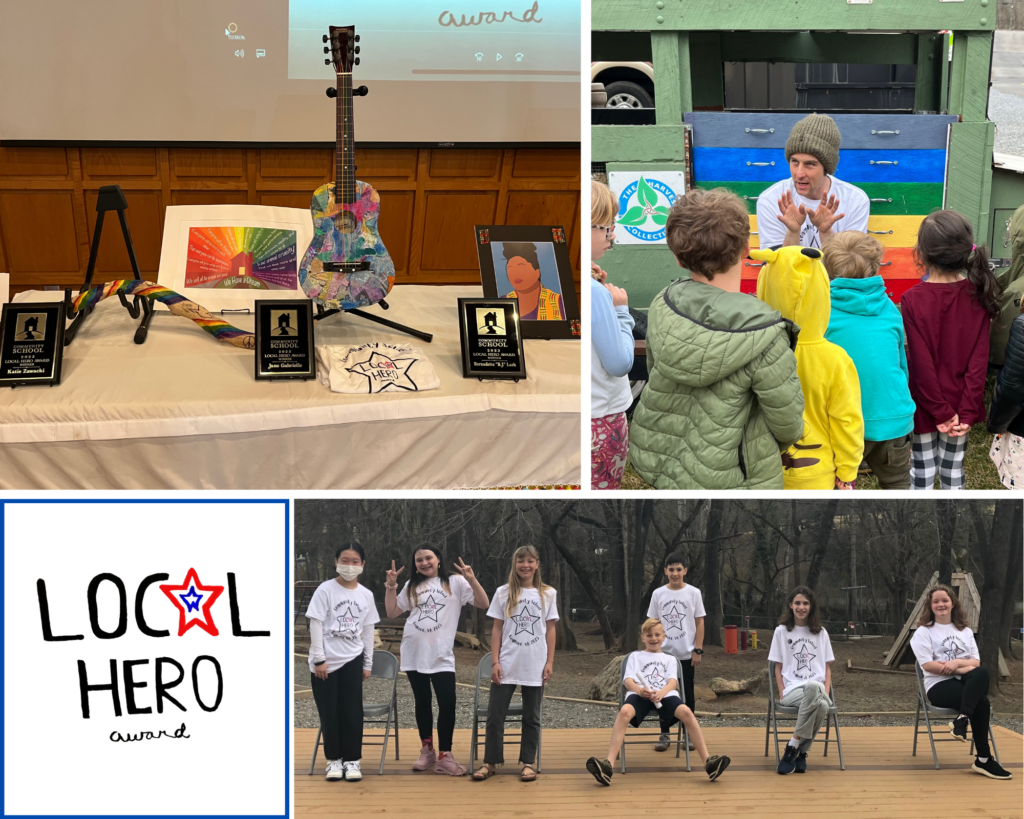 Each year, Community School recognizes people and organizations who have been influential in the community, demonstrated kindness, social consciousness, and are active in making Roanoke a great community to live in. These people embody the characteristics that Dr. Martin Luther King Jr. exemplified. Known as the Local Hero Award, the program began in 1996 as a way to honor the legacy of Dr. King. The award has been presented continuously over the past 18 years.
The Local Hero Award selection committee is comprised of a group of Community School middle school students who spend several weeks studying the life and legacy of Dr. Martin Luther King, Jr. as well as the history of civil rights in the United States.
2023 Local Hero Winners
Jane Gabrielle- Local artist and grant recipient, nominated for her arts activism
Bernadette (BJ) Lark– Musician and founder of Community ARTS-reach, nominated for her community activism
Mona Sams– Pioneer in animal-assisted occupational therapy and executive director of Creative Care Therapy, nominated for her humanitarianism
Davey Stewards– Environmental restoration specialist and outreach educator, nominated for his environmental stewardship
Katie Zawacki– Director and founder of Points of Diversity, nominated for her efforts to promote diversity and inclusion in the Roanoke Valley
---

Past Winners
2021 Thania Torres, Casa Latina
2020 Xavier Duckett, The Humble Hustle
2019 Jordan Bell
2018 Dorothy Owsley
2017 Diane Kelly and Frank House
2016 Monique Ingram
2015 Roanoke City Police Officer Travis Akins
2014 Susan Bentley
2013 St. Francis Service Dogs
2012 Angels of Assisi
2011 Big Brothers, Big Sisters of SWVA
2010 Betsy Bursey
2009 Judi Jackson
2008 Student Recipients, including Jameel McMillan, Datrea Muse and Seth Jordan
2007 Vivian Sanchez Jones
2006 Pearl Fu
2005 Diane Elliot
2004 Mike Hudson
2003 Susan Chapman
2002 Orrin Clifton
1996 Evelyn Bethel
For more information on Local Hero contact Katrina Hill at katrina@communityschool.net.