Community School depends on our families and friends for support. Know that your contribution at any level is greatly appreciated.
Gifts of Cash
Cash gifts are the simplest and easiest gifts you can make to Community School. We accept personal checks, credit/debit cards, cash, cashier's checks and money orders. Please make all checks and money orders payable to Community School.
Click here to make an online gift.
Gifts Of Securities
Community School accepts donations of securities for any amount. Please contact our Development office before you make your gift to make sure of proper documentation and receipting. Our broker is: David C. Lloyd Merrill Lynch Senior Financial Advisor (540) 985-5412 Email: david_c_lloyd@ml.com
Matching Gifts
Double your impact!
Many companies match charitable donations made by employees. Often, all you need to do is complete and return a short form. To see if your company has a matching gift program, contact your human resource department.
Honor / Memorial Gifts
You can make a gift in honor or in memory of a family member, favorite teacher, student, or friend. This is a thoughtful way to honor someone's accomplishments or remember a person's life. To make a gift in honor or in memory of someone, please indicate your intention when you make your donation.
Scholarship Tax Credit Donations
Through the Virginia Education Improvement Scholarship Tax Credit Program (VEISTCP), you can donate scholarship funds for Community School students and receive a 65% tax credit from the state. For more information about the VEISTCP, visit the Financial Aid page of our website.
Planned Gifts
Planned Giving can involve making charitable gifts through your estate plans and may result in favorable financial benefits for you or your estate, several examples include: wills, life insurance, life income gifts, charitable lead trust, and real estate. If you are interested in more information on planned giving opportunities, please contact our Development Director at Meganl@communityschool.net.
Bricks to Pave the Way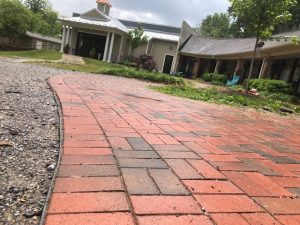 Leave a lasting impression on the Community School campus by purchasing a commemorative brick honoring your connection to the school. Recognize a beloved teacher or administrator, a student's time at the school, a family of graduates or a loved one by personalizing a brick as a lasting tribute. The 4″x 8″ or 4″x 4″ bricks sizes are engraved using state-of-the art laser technology. Bricks will be installed along the brick walkways on campus. Every brick engraving is guaranteed for life! Download Order Form.