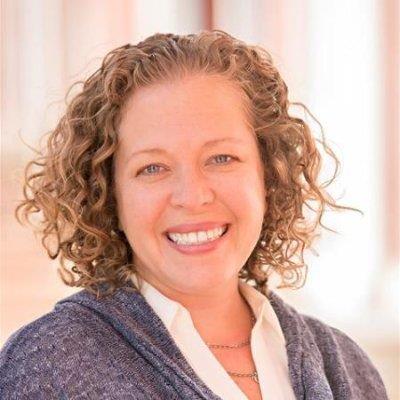 A year ago this week, my son Conner graduated from Community School in a drive-by Celebration with a lot of honking but no hugging, no speeches, no class pictures or even shaking hands. My daughter Katie finished second grade on Zoom, isolated from her friends and missing the familiar structure of her favorite place. The summer months were not long enough to plan for all contingencies but our teachers worked tirelessly to do so.
None of us know what to expect at the start of this year, and I can admit now that as a board we approached everything with a caveat 'for as long as we can'. Let's get the students in a classroom 'for as long as we can'. Let's get them comfortable with iPads and Zoom in preparation for the inevitable. Every meeting began with 'if we can just make it through September' and then 'October', then 'maybe we can make it to Thanksgiving!'
We made it to June. We made it through the entire year.
In that year, we learned a lot. I learned that I DO need a text every morning to remind me to take Katie's temperature. I learned how much I missed being on campus, in the classroom, meeting other parents and teachers the way we took for granted before but will not ever again. We learned about resilience and flexibility. We learned our kids take things in stride, that they will follow every rule, wear their masks, eat outside in the rain if it means they can spend time with their friends and beloved teachers on the playground and in their classrooms.
I am unbelievably proud of us, of our community. I am proud of our children. I am proud that our parents, sometimes at massive inconvenience to themselves, chose the greater good by keeping their children home for a few extra days after travel or when they had a cough.
I am so proud of how we came together for a unique Strawberry Festival, and especially want to thank our festival organizers along with each of you who chaired a committee, served your shifts, sold tickets and spread the word! With your incredible support, the 2021 Strawberry Festival raised almost DOUBLE what we had cautiously expected.
At the festival, I saw dozens of people sticking around to work an extra shift when they saw the need, witnessed problem solving on the fly take on new meaning as our supplies literally started to fly away in the strong winds. I saw new friendships formed that will last beyond our children's time here, and I saw a new CS parent buy shortcakes for an entire van full of people when he realized they didn't have enough money. Service, creativity, friendship, generosity. I saw our Community at its best.
As we speak to friends across the country whose children have lost focus, who have stalled or even reversed in their academic progress, who have become more anxious, we see our own children thriving. This was no lost year for Community School students, thanks to the tremendous work done by our teachers and staff. They have been compassionate, patient, wise, and strong, creative and nurturing . They have redesigned classrooms, changed curriculum on the fly, adjusted to teaching some kids in the room and some on a screen simultaneously, and done hundreds of other things that we can't see. They have done a remarkable job individually and collectively to lift up one another and our families and, most importantly out students. And they have done it with grace and love.
Please join me in a round of applause for our tremendous teachers and staff, led by the indomitable Linda Roth.
I wish you all a wonderful summer and look forward to seeing you on campus in the fall