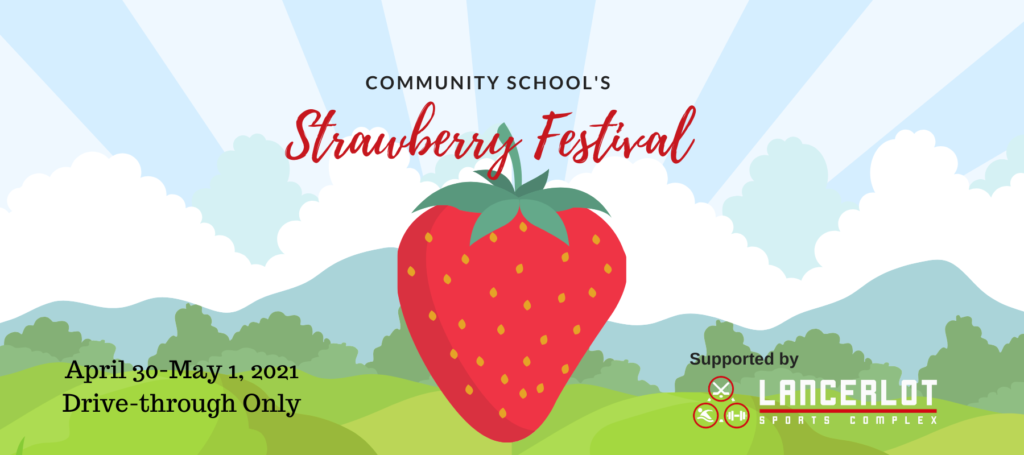 Community School's Annual Strawberry Festival takes on a new format this year as it's reimagined for 2021. The event will take place in the expansive parking lot of Roanoke's Berglund Center where a drive-through format will accommodate a socially distant atmosphere that still offers many of the festival's familiar traditions including its signature homemade strawberry shortcakes. More details here.
Support the Festival and Community School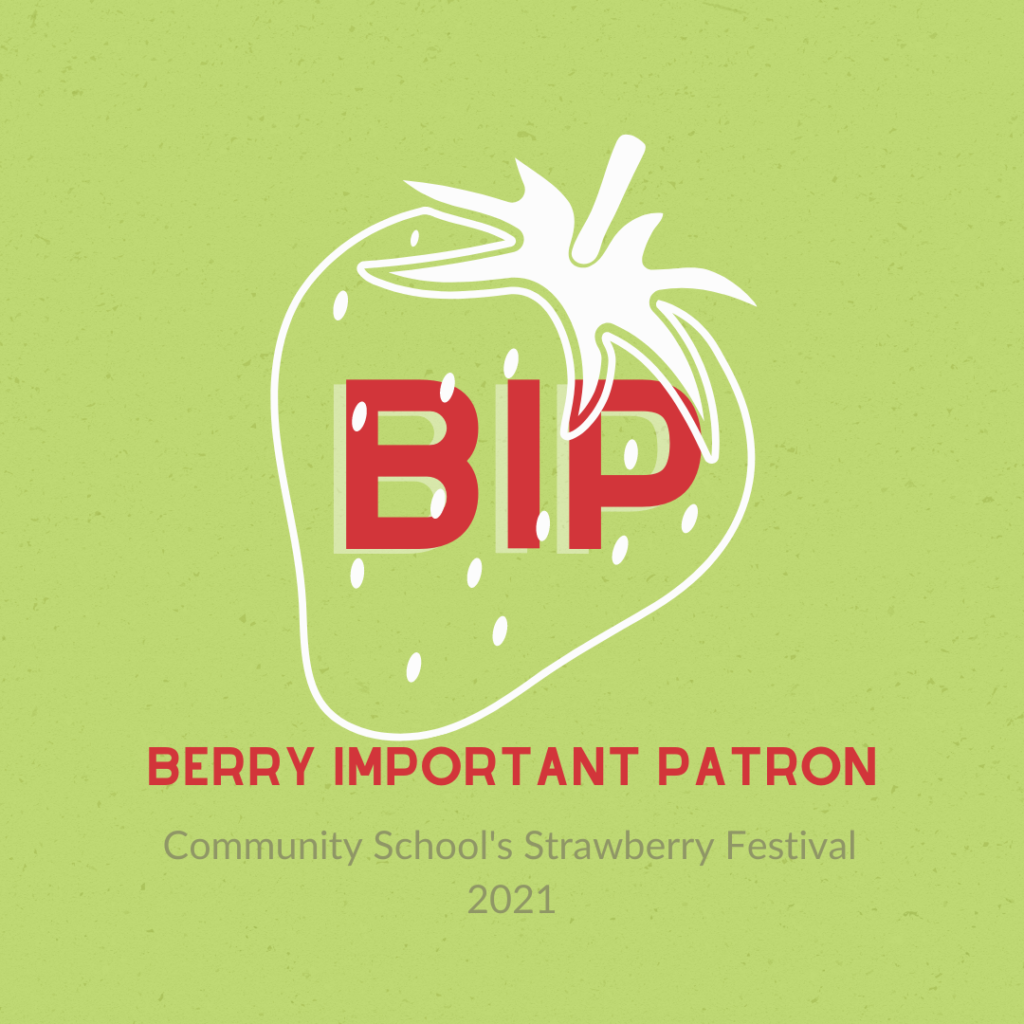 A $250 donation grants the donor BIP status and recognition on our Strawberry Festival BIP webpage. You also receive 4 complimentary dessert vouchers as a thank you for your gift.* Click on the image above to access BIP status.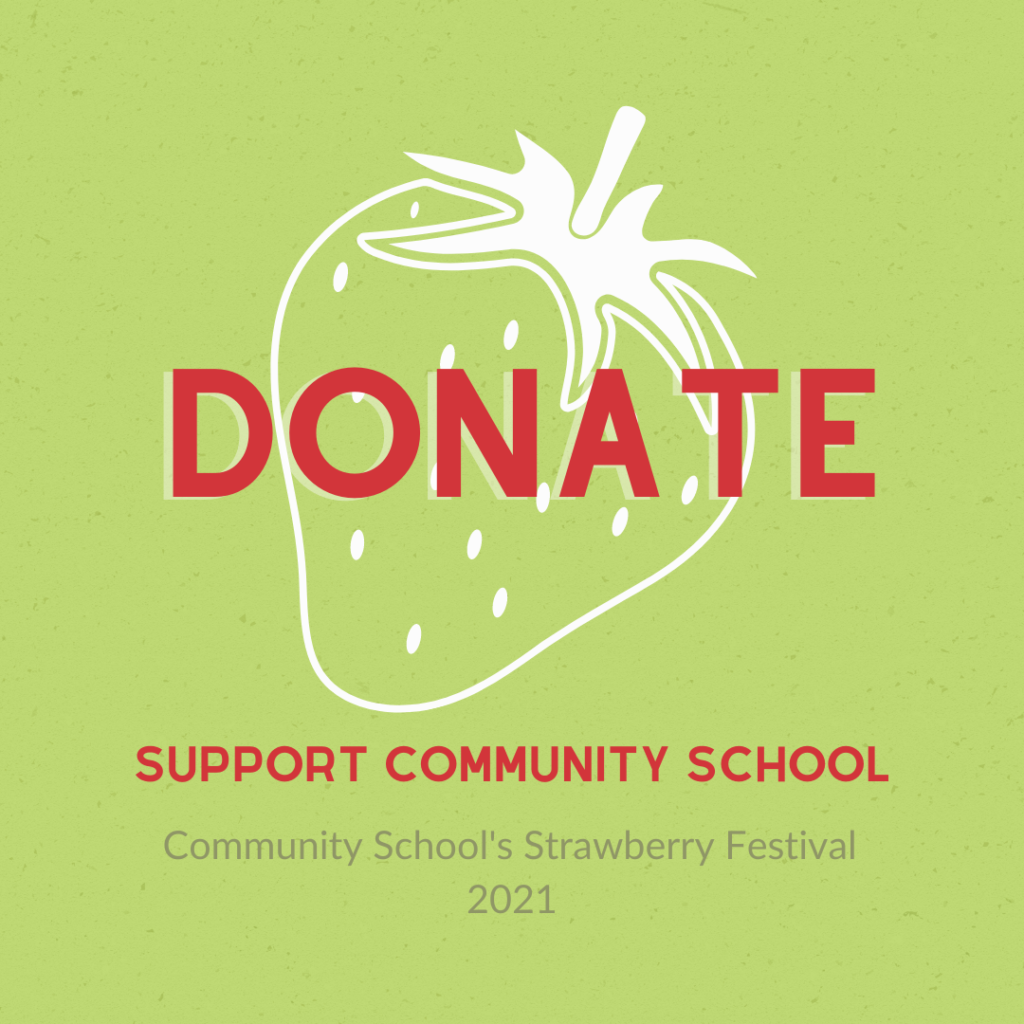 Support the Strawberry Festival by donating to Community School or by purchasing shortcakes for yourself, your friends or your family! Click the image above to make a donation of any amount.
*Enjoy these on your own, share them, or donate them back to a classroom for our students' enjoyment on Festival Friday.