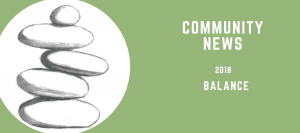 ---
In this Issue:
[one-half-first]Alumni Spotlight: A Quick Q&A with Community School Alumna Sarah Cohen
Founders' Day Celebrates School's Origins
Bolivian Exchange Program – 20 Years and Counting[/one-half-first]
[one-half]38 Years of Strawberry Festival
Reflections on Fall Festival with Middle School Teacher Emilie Temeles
Board Chair, Hiren Patel, Shares Thoughts on The Next 50
Community Giving – The Annual Fund

[/one-half]
---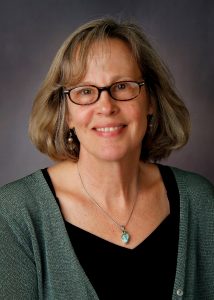 Dear Members of the Community,
On September 7, we gathered on campus to celebrate Founders' Day, to remember the school's early years, and to reaffirm where we need to be now and in the future. Rhona Levine shared her parents' vision for Community School, which they helped to found in 1971. She reminded us of the importance of creating a space for children to explore, time to experiment independently and the opportunity to discuss their observations and dreams.
Alumnus Mark Finney reflected on his experience as a student at Community School and its impact on his current role as a teacher. He wanted his daughter to have the same excitement about learning and, as a result, helped to establish a similar school in Abingdon, VA. Community School is a unique educational option which recognizes that children need to be at the center of the learning process. It is gratifying to know that we preserved the original mission and serve as a model for future generations.
Our theme this year is Balance, and we are all working to make that a part of our daily lives. As we consider our goals for the Annual Fund for 2018-2019, we are trying to balance our commitment to provide the best educational experiences for our students with the need to be accessible to everyone. With these ideals in mind, we would like to increase funding for financial aid and professional development, expand extra-curricular activities, upgrade technology and further enhance our outdoor learning areas. Your generosity strengthens our school and ensures that we continue to be a leader and role model in experiential education for Virginia's Blue Ridge.
We hope that you appreciate the importance of investing in the next generation and that you will make Community School a priority. We value donations of any amount. Please take the time to visit our website CommunitySchool.net/Give.
As always, we welcome your visits on campus to see all that is happening. We also love to hear from you and share the achievements of our Community School family.
Warmest regards,

Linda P. Roth
Executive Director
---
Special Events Calendar
November 20 – Thanksgiving Art Show & Reception – Hollins University
May 3-4 – 39th Annual Strawberry Festival – Elmwood Park, Roanoke
June 6 Celebration – duPont Chapel, Hollins University
---
Alumni Spotlight: A Quick Q&A with Community School Alumna Sarah Cohen
What are you up to these days? Tell us about your accomplishments since leaving Community School.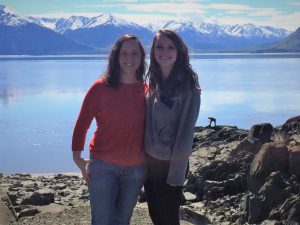 I am a fourth year resident at Duke, in a combined internal medicine and pediatrics program. After leaving Community School, I went to Roanoke College and then to the University of Pittsburgh for medical school. My residency program is four years long, and at the end of residency, I am able to be licensed in both internal medicine and pediatrics. I am currently applying for fellowships in both pediatric pulmonary and adult pulmonary and critical care.
How do you feel that your time at CS influenced or prepared you for your academic and/or career path going forward?
I think that my time at CS made me more confident in creating my own path, in areas such as pursuing a combined fellowship, doing global health work, and directing a musical during medical school. By nature, I am somebody who tends to color inside the lines, but Community School taught me to go beyond my comfort zone and become comfortable with thinking outside the box. In a more concrete sense, the focus at Community School on critical thinking and the humanities has made me both a better scientist and a better writer. Community School also helped me to be a more well-rounded person, which is important both on a personal level and in my interactions with patients.
Do you have any additional reflections or thoughts on Community School?
Community School provides many opportunities and a lot of flexibility – I would encourage current students to be proactive and take advantage of all that CS has to offer.
Sarah Cohen is a graduate of University of Pittsburgh Medical School and in her final year of a dual medical residency in internal medicine and pediatrics at Duke University Medical Center. She graduated as co-valedictorian from Roanoke College in 2011. Sarah attended Community School for five years and is also a graduate of Community High.

---
Founders' Day Celebrates School's Origins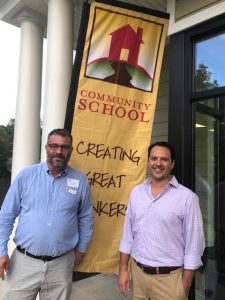 This fall, we held our first annual Founders' Day Celebration. Not only was this gathering an opportunity to welcome our Community School families back for the school year, but it was an opportunity to recognize the spirit in which the school was founded. In preparation for the event, we dug through boxes of original documents archived by founders, early board trustees, faculty and staff. Newspaper articles from 1971 touted Community School as a private school dedicated to the "free school" spirit. Papers documented our relationship with Virginia Tech's research program. Carefully typed and mimeographed minutes noted our search for the perfect space that would foster a love of learning and accommodate a focus on experiential learning opportunities. Ultimately, the obvious common thread within each document, regardless of topic or date, was the school's purpose – a focus on the whole child. One set of goals, authored in 1977 by the school's director, Susanna Turner, states, "We seek to work with the whole child—academic, physical, emotional, social, spiritual aspects."
The results of this focus were echoed at our Founders' Day celebration by alumnus and guest speaker, Mark Finney, when he noted, "As a professor of mass communications at a liberal arts college, I spend a lot of time worrying about learning in the United States. When I look around at my students I see that many of them are under prepared; they have no love for reading books, they don't especially care to learn about their world and they struggle to understand how course content connects to them. I count myself lucky in that I don't have this particular problem. But I have to tell you, it's not because I'm special: it's because of Community School (and because I have loving, supportive and wonderful parents)."
Today, more than four decades after its founding, Community School's focus remains on the whole child. In a world driven by numbers, instant gratification, the ambient light of screens and a dwindling requirement for human interaction, it is not hard to recognize the value of Community School remaining anchored in the ideals of its founders. We continue to nurture children's individual learning styles and foster creative and analytical thinking and a passion for learning. We continue to be an opportunity for students and parents in search of a different path to success by remaining true to the vision of our founders who trusted our children to lead the way.

---
[one-half-first]
Bolivian Exchange Program – 20 Years and Counting
Over the coming weeks, eleven Bolivian exchange students will enhance our campus culture with their lively presence. Their arrival will mark more than two decades of an exchange program between Community School and Colegio Domingo Savio in Santa Cruz, Bolivia. Led by Spanish teacher, Elena Isler, we welcome these students onto our campus, into our homes and into our community. In the spring, a group of Community School students will, in return, travel to Bolivia where they will spend a month immersed in its culture, broadening their knowledge of Spanish. The value of this program, however, goes beyond the practical gains of a traditional international exchange. Seeing the sights, reinforcing their language skills and learning about a new culture are important, but participants from both Santa Cruz and Roanoke mention that the best part of the exchange is the people. The personal connections change them forever by enlarging their view of what is possible and revealing how much they have in common with people around the world.
[/one-half-first]
[one-half]
38 Years of Strawberry Festival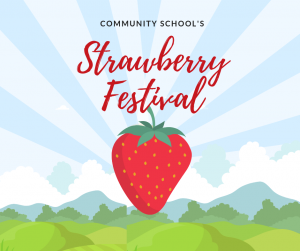 Our 38th Annual Strawberry Festival was one of the best ever. The event continues to be Community School's largest fundraiser and a tremendous benefit to our school. The parents who started the festival in 1980 realized the importance of building community and having families be part of the process. The festival showcases who we are and represents our values.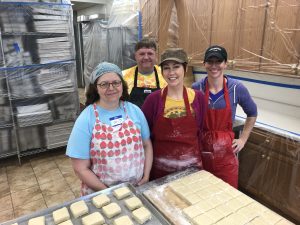 If it's been a while, we encourage you to come back for next year's 39th Annual Strawberry Festival on May 3 and 4. Gather your friends, family members and former classmates for a shift making strawberry treats! If you live in Roanoke, drop by the festival for a visit, have shortcakes delivered to your office or as a surprise to a friend. Soak up the goodness that makes Community School's Strawberry Festival so special.
[/one-half]
---
Reflections on Fall Festival with Middle School Teacher Emilie Temeles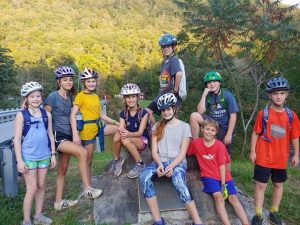 It is Friday afternoon and I am still riding the Fall Festival high. These camping trips give students the opportunity to challenge themselves both physically and emotionally. I saw students form new friendships, admire the skills of younger classmates, and appreciate students they did not know well for their intellectual abilities and sense of humor. Younger students watched the social interactions of the older students and learned what lay ahead in a safe and friendly setting. Students were supportive and encouraged each other in their personal challenges. Bigger students helped carry small students' bikes across the river; while smaller students really appreciated the help, the bigger students also felt a sense of community service.
Fall Festival is a chance for students to overcome their personal obstacles and to strengthen their personal character. Over the course of three days, we learn a great deal about what drives and motivates our students. This often translates into how we can best support them in their learning. That is what makes these trips not only a wonderful experience, but an important part of their education at Community School.
Emilie Temeles has been with Community School for over 20 years. She currently teaches middle school classes. Her daughters Eliza and Abby both attended Community School.

---
Board Chair, Hiren Patel, Shares Thoughts on The Next 50
As chair of Community School's Board of Trustees, I have the benefit of collaborating with a dedicated group trustees who strongly believe in Community School and work to ensure its continued success.
With this in mind, we are anticipating the 50th anniversary of Community School in just three short years. Our upcoming capital campaign, "The Next 50," re-envisions the campus to improve learning spaces and cultivate a financial future. This positions Community School to thrive for another 50 years.
I encourage you to become an active participant in "The Next 50" by following our progress on the Community School website at www.CommunitySchool.net/TheNext50. Let this be your opportunity to help CS nurture another half century of independent thinkers, problem solvers and local and global citizens.

---
Community Giving – The Annual Fund
Thanks to the generosity of Community School's alumni, families and friends, last year's fundraising efforts yielded more than $125,000 to support the programs and unique opportunities that help our students grow as individuals. Off campus learning, visiting speakers, Friday Group resources and financial aid are just a few of the things that are enhanced through contributions to the Annual Fund. Dollars raised support nearly 10% of Community School's budget and are essential to foster our continued focus on the whole child. Thank you for the generosity that makes this possible! Give today!
---