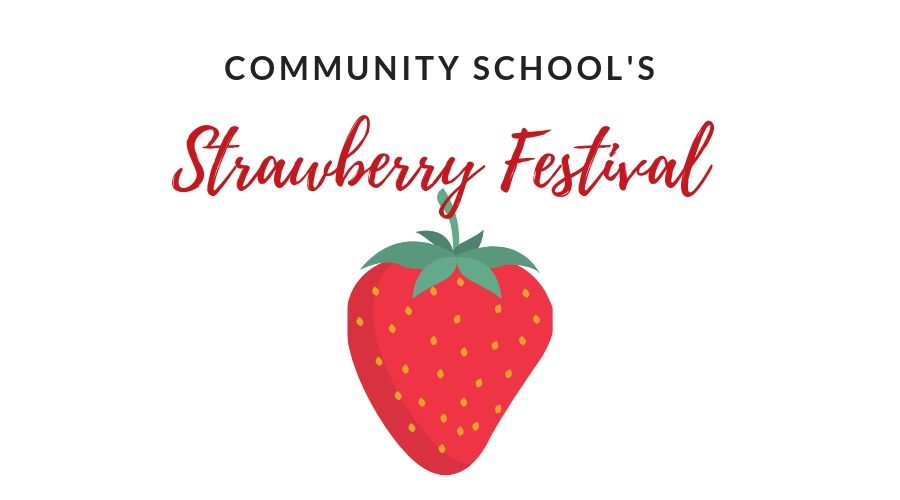 Community School's Annual Strawberry Festival takes on a new format this year as it's reimagined for 2021. The event will take place in the expansive parking lot of Roanoke's Berglund Center where a drive-through format will accommodate a socially distant atmosphere that still offers many of the festival's familiar traditions including its signature homemade strawberry shortcakes.
Founded as a fundraiser over 40 years ago by Community School parents, the event is one of Roanoke's oldest and most beloved festivals, drawing nearly 20,000 festival goers each year from across the Blue Ridge and beyond. Mouth-watering strawberry shortcakes, strawberry sundaes and strawberries and cream desserts are all homemade with real ingredients by festival volunteers. In its new format, festival organizers anticipate that thousands of people will still turn out to get their annual shortcake fix, but can do so in an environment that limits contact and crowds.
"After canceling last year's festival, we gave a lot of thought to reimagining our event to bring our community together in spirit without bringing them together in a large crowd" said Linda Roth, executive director, Community School. "We hope that this innovation reflects our desire to continue our iconic festival and offer delicious homemade shortcakes while creating an atmosphere that is safe for attendees and volunteers alike."
Strawberry desserts will be served in a drive-through format only. No walk-up service will be available this year. Festival goers have the option to grab and go or stop at the Park and Eat Picnic area to tailgate and enjoy their desserts. An adjacent open-air Artisan Vendor Village will feature local craft vendors and businesses. Festival organizers will require that that attendees adhere to VDH guidelines regarding face masks and social distancing. Crowds will be limited to the state-mandated gathering size in place at the time of the festival.
Always the first weekend in May Community School's Strawberry Festival takes place on Friday, April 30 from 11 a.m. to 6:00 p.m. and Saturday, May 1 from 10 a.m. to 4 p.m. at the Berglund Center parking lot E. For more information or to purchase desserts in advance visit StrawberryFestivalRoanoke.org.