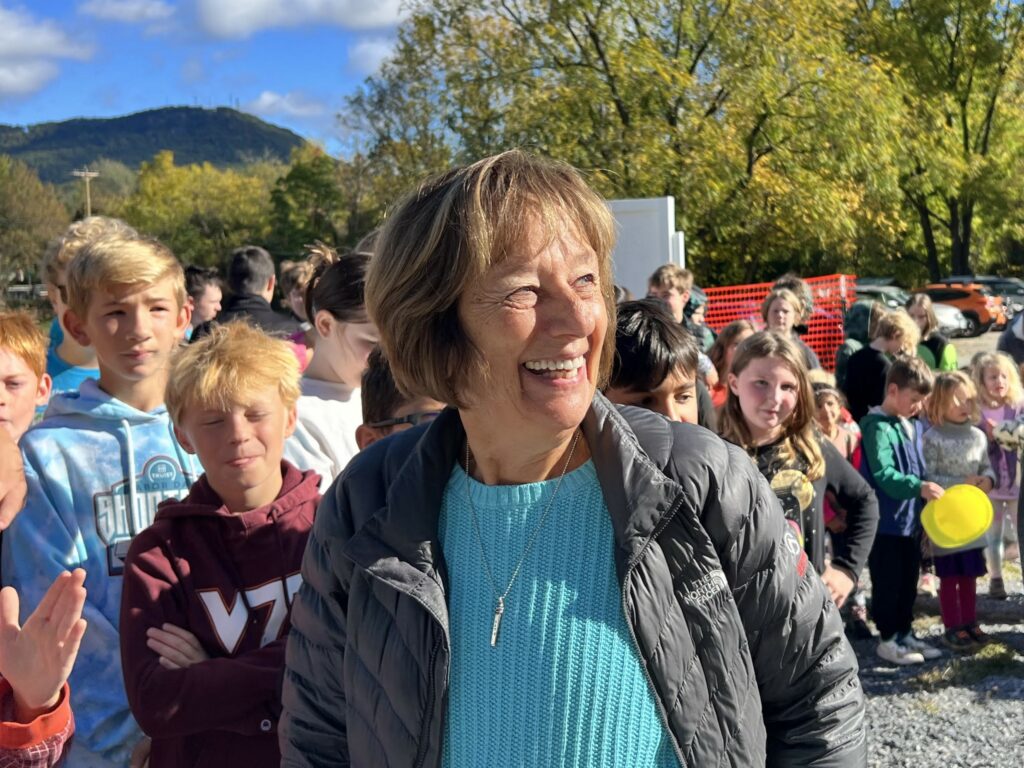 Last week, we celebrated Elena Isler as one of our esteemed "groundbreakers" for Community School's new building, set to accommodate our middle school, enrichment classes, and administrative offices. This exciting development marks a significant milestone in Elena's 38-year journey at Community School, as she is finally getting her very own permanent Spanish classroom.
In honor of Elena's unwavering commitment to our students, her genuine belief in each child, and her infectious warmth and humor, we're embarking on a fundraising campaign to dedicate the Spanish classroom in her name. Elena's remarkable influence has empowered countless students, fostering their self-assurance and a profound appreciation for international cultures and experiences not typically accessible to middle schoolers.
We warmly invite you to be a part of this special tribute by making a generous contribution in Elena's honor. Your support will help us achieve this meaningful endeavor. Additionally, we welcome your cherished memories and heartfelt well-wishes for Elena, which we'll be delighted to share with her at the grand opening.
Thank you for joining us in honoring a remarkable educator and friend.
You may donate securely online, or contact us Development@CommunitySchool.net or (540)563-5063 for more information.