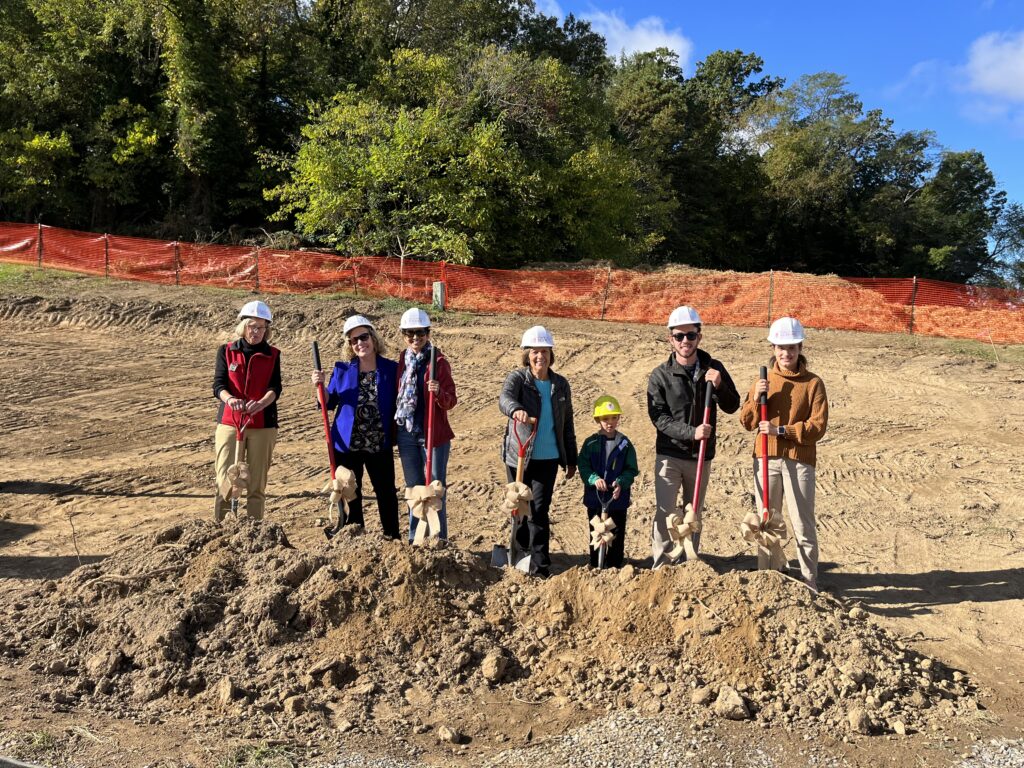 Community School Breaks Ground on $1.8 Million Expansion for Middle School and Enrichment Spaces
Roanoke, VA –Tuesday, October 23, 2023—Community School celebrated breaking ground on a new 15,000 square foot building designed to replace middle school structures and expand enrichment learning spaces on its Roanoke campus. The building will also replace existing structures that currently house administrative offices.
The building's construction is part of an ongoing capital campaign launched in 2017 to recognize Community School's 50 years as a leader in education in Virginia's Blue Ridge. Designed to provide the middle school with an enlarged, collaborative learning environment, the building will also include increased classroom space for enrichment classes such as drama, art and foreign languages.
"We are fortunate to have this flexible campus that we have adapted to meet our needs over the past 50 years, said Linda Roth, executive director, Community School. "This new building will be an inviting and welcoming presence that the fosters the community and collaboration that Community School is known for."
Community School sits on a seven-acre property that was once part of the Hollins University campus. Original structures, including a main house and former carriage house, have been used as classroom and administrative spaces for the past five decades. Over the years, the school has expanded with new buildings that better accommodate a larger student body while still honoring its commitment to preserve outdoor spaces for learning and play. The new building is slated for completion in the fall of 2024. You can learn more about the building's campaign, The Next 50, here.