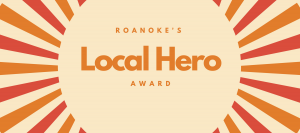 The Local Hero Award selection committee is comprised of eight Community School middle school students who spend several weeks studying the life and legacy of Dr. Martin Luther King, Jr. as well as the history of civil rights in the United States. Its purpose is to empower students to learn about the history of the Civil Rights movement, make connections to today's society and honor the individuals in the Roanoke Valley who exemplify the work of Dr. King every day.
This year's nominees included, Joe Cobb, nominated for his compassion and dedication to social justice and the LGBT community, Robin and Blaine Lewis, owners of Fleet Feet Sports , nominated for their work with many Roanoke area non-profit organizations, Fletcher Nichols, Patrick Henry High School art teacher who founded the gospel choir and the African-American studies programs, the newly founded Roanoke Refugee Partnership, represented by Bethany Lackey and Bill Ellis, nominated for their work helping local refugees, and Dorothy Owsley, founder of Transitional Options for Women.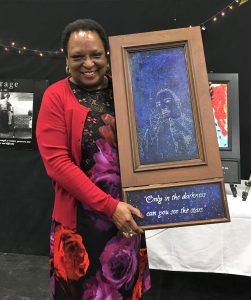 The Local Hero committee was pleased to honor all of these nominees and award Dorothy Owsley the 2018 Roanoke Local Hero Award for her work with in creating safe transitional housing alternatives for women released from prisons or jails and empowering women to become self-sufficient.